Depression - The Learning Path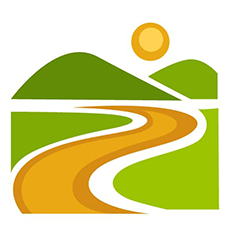 "Get The Whole Picture and Beat Depression For Good"
IF YOU suffer from clinical depression, the Learning Path will greatly improve your chances of beating it for good. It takes about an hour or so to go the three sections and you will come through with a good understanding of depression and how it works, and how best to treat it.
We are sharing this information with you because when we use it with our depressed patients, it is incredibly effective at helping them get rid of their depression. That's why we ask you to stick with us right through the Learning Path even though an hour of reading may seem daunting right now. Here's a bit of feedback to motivate you!
One of the biggest obstacles to beating depression is the huge amount of inaccurate information in both popular culture and, amazingly, the medical profession. Therefore, a lot of what you read in the Learning Path may challenge your existing ideas about depression.
Before you embark on the Path, you should be fully aware that this information is for educational purposes only, to be used in a similar way that you would use a book in a library. Its creators are not medically trained, and it is not intended to replace medical advice. Please read the disclaimer before continuing.
A Comment from a Happy Follower of the Learning Path
"I can say without exception that this is the best article I have EVER read about depression and how to beat it. And I have read many, having been a depressive for over 40 years!"
"I sincerely wish that more people could be made aware of your site, by some kind of publicity - be it more links from more sites or something. Because I strongly believe that they too would be helped by following the Learning Path and would then have the knowledge required on how to get help with beating their terrible depression."
"So I implore you to publicise your site far more, so that it reaches far more people, because I think it's the most easy to follow, practical guide to beating depression I have ever read."
"I would like to thank everyone who contributed to your site and hope that millions of people will get to hear of it and be helped by it - which they would be, if they only knew it was there!"
Yours most sincerely,
(When Sandra wrote in May 2002, the site had just been launched.)
You can read more visitor comments here »
By taking the Learning Path you will:
Learn the truth about antidepressants, and the truth about how effective they are.
Find out what a major US government study recommends for the treatment of depression - the results may astound you, especially if you've seen a doctor or counselor.
Protect yourself from damaging forms of therapy and counseling, and learn how to find a good therapist.
Understand how depression works - it often makes people feel much better right away.
Discover what you can do to help lift your own depression.
And much much more. If you have problems with depression, the best way to beat it for good is to become an expert!
It will take you an hour or so to complete the Learning Path, so please set aside the time to complete the Path properly. Like the proverbial elephant, the best way to go through the information is a bit at a time, so why not grab a coffee and go through the first section now? It could be the most important 20 minutes you have ever spent.
(If you are really, really pushed for time, but want an overview, jump to the most important page of the Path - Understanding Depression. Please come back and do the rest of the path later though, or subscribe above to get a reminder.)
Or, you can also download a printable pdf version of the Depression Learning Path here.
How The Learning Path Works
At the bottom of every page, you will see a Learning Path link that will take you to the next step. Once you have finished the Path, you will be asked if you would like to review any part. At any stage, you can use the link at the bottom left to go back a step.
Below is an index to all the parts of the Learning Path. You will be returned to this index once you have completed the Path in case you want to review any particular section. For now, we recommend you start at the beginning.
Section 1
Depression Information

 

Section 2
Understanding Depression

 

Section 3
Treating Depression
Section 1
Depression Information
You'll start by getting a complete overview of all the relevant facts about depression.
This will ensure you have an accurate picture as a foundation for the rest of the Learning Path.
Section 2
Understanding Depression 
How Depression Works
Probably the most important part in overcoming depression, a clear understanding of how it works, and what it actually is.
Section 3
Treating Depression
Drugs and Psychotherapy
With all the available treatments out there, it's vital you can negotiate the minefield of drugs, therapies and counseling.
START the Learning Path »